Integrated Security Solutions for Banks and Financial Institutions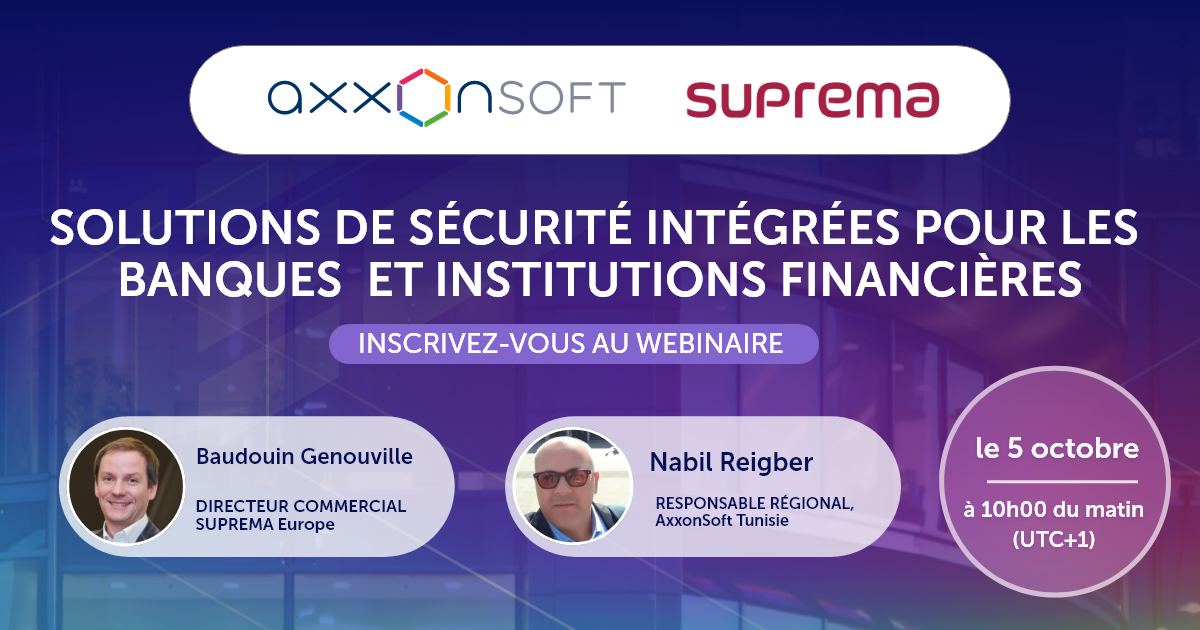 Explore how AxxonSoft technologies can help safeguard clients and personnel, ATMs, money, and assets. Our reliable and high-performing integrated AI-powered solution enables the construction of distributed security systems for 24/7 proactive surveillance that helps fortify and grow business while reducing maintenance costs. Optimize security with advanced video analytics, AI, and automation.
Language: French
Browse our on-demand webinars below to expand your knowledge on our solutions and study the best practices.
Webinars on-demand