The safety of the Axion Energy oil company's goods and equipment is provided by the AxxonSoft VMS
The AxxonSoft VMS is installed on thirteen sites of the Axion Energy Argentina oil and gas company, which manufactures products under the Mobil brand.
Client
Axion Energy Argentina S.A. is a refiner of oil and gas products with customers in Argentina and internationally. The company manufactures lubricants, coolants, and more under the Mobil brand. Dealers distribute the company's products for automotive, aviation, marine, industry, agriculture, and other industries.
Axion Energy operates an extensive chain of oil service stations in Argentina, Paraguay, and Uruguay. Each station offers motorists the company's high-quality fuel and express oil changes.
Challenge
Products and station equipment often went missing at Axion Energy service stations. Lack of video surveillance and other security measures prevented staff from determining the exact time of theft. This made it impossible to catch the perpetrators and head off future such incidents.
Solution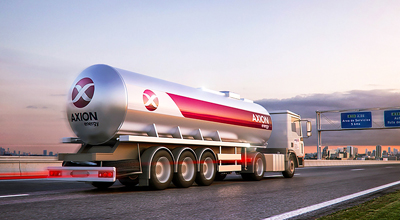 To counter these problems, the client installed the AxxonSoft video management software (VMS) from AxxonSoft at twelve stations and at the refinery in Buenos Aires. Decisive factors in the client's choice were local technical support and the reputation of AxxonSoft VMS as stable, reliable, and intuitively designed software. AxxonSoft performed a thorough analysis to quickly understand the client's needs, offering assistance with system design. As a result, the client received full technical and consultation support for setting up and operating the system.
AxxonSoft VMS is installed on 13 servers, providing ample capacity for non-stop collection and analysis of data from 224 cameras. Monitoring of all stations is performed at the local level. In addition, a central monitoring hub can connect remotely to any of the stations. On average, the stations protected by AxxonSoft VMS cover an area of approximately 800 square meters each.
Result
Thanks to installation of AxxonSoft VMS at the company's oil service stations, Axion Energy was successful in documenting theft of products and equipment. This new video evidence helped to prevent recurrences. Station-wide security, covering both the building and adjacent area, was the key to finally capping theft-related losses. Axion Energy staff report no issues with AxxonSoft VMS and are delighted with a system that has consistently met all of the company's needs.
Altre Informazioni Importanti
"We are not interested in partnering with any other security software vendor. There is nothing better than Axxon PSIM. We are all fans of the product."
Diventa un Partner AxxonSoft
Conquista nuovi clienti, aumenta i tuoi profitti, fai crescere il tuo business.