Auto Intellect 5.6 Released
09/16/2020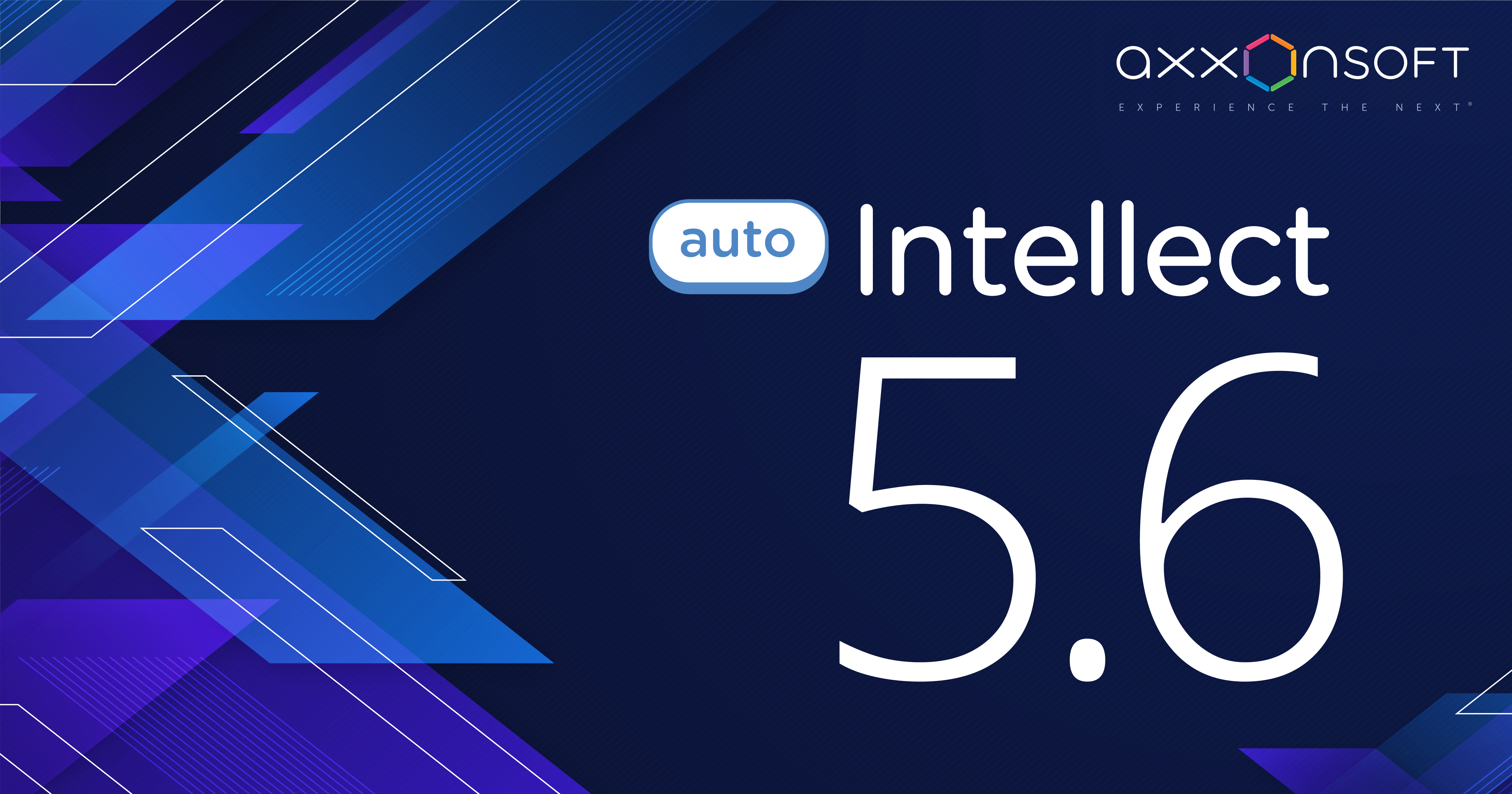 AxxonSoft has released a new version of the Auto Intellect system that brings ANPR and traffic safety to the Intellect physical security management platform. Auto Intellect 5.6 now includes new ANPR modules, updated software modules and new features.
Auto Intellect 5.6 software is compatible with Intellect PSIM 4.11.1.
New Integrations
Integrated new RoadAR, Bioiris and Taiwan ANPR modules. Depending on vehicle speed, the RoadAR module recognizes license plate numbers in two modes: up to 20 km/h and up to 150 km/h. The module also returns the vendor, model, and type of vehicle (car or truck).
New Features and Improvements
ARH-Carriages rail car number recognition module now allows you to exactly specify recognition area on the scene image. This reduces Server load by narrowing the area to be scanned for car numbers. Additionally, the module now includes triggered recognition that works from a macro, a script, or an event of a certain type. This function was earlier implemented in CARMEN-Auto, VIT and ARH-Containers recognition modules.
The Vehicle type recognition module now includes a pruning setting that allows you to limit the number of frames per second to be analyzed by the neural network. Frame-dropping helps reduce processing load.
Auto Intellect offers wildcard and incomplete number search in external databases. With the new version, you can now set a maximum number of character mismatches in search results. The greater the number, the more load on the search system.
During recognition, the system detects movement direction for all vehicles in scene. In Auto Intellect 5.6, you can choose between different methods of vehicle movement direction detection: calculate from the dynamics of the license plate position (if it becomes lower with time, the vehicle is moving towards the camera, otherwise, it is moving away from the camera); calculate from the license plate area (if it becomes larger, the vehicle is moving towards the camera, otherwise, it is moving away from the camera), or import from SDK.
The LPR IntelliVision module SDK is updated; among other things, support for Wyoming license plates is added.
Please refer to the Release Notes for a complete list of new functions and improvements.
Download the Auto Intellect 5.6 installer from our Downloads page.