Axxon VMS Offers Touch-Enabled 360-Degree Viewing with ImmerVision Enables
09/07/2012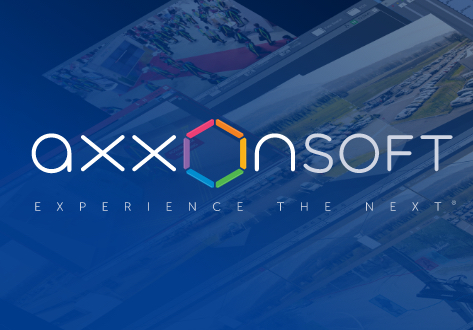 MONTREAL, Canada, September 4, 2012: ImmerVision, the inventor of the 360-degree panomorph lens and worldwide expert in immersive optical technology, announced today that Axxon Next video management software (VMS) has been certified with ImmerVision Enables; the most flexible and advanced 360-degree viewing standard that significantly expands field-of-views without blind spots.
By simply adding a panomorph camera, Axxon Next users achieve unparallel 360x180 degree performance through amplified peripheral resolution, increasing the size of objects in the distance and enhancing efficiency during investigations.
Directly within the Axxon Next VMS, operators use intuitive navigation tools to digitally zoom into areas of the hemispheric panomorph image, in both live or playback. Operators can also watch the complete scene unfold without blind-spots while concurrently displaying independent multiple undistorted views from the same panomorph camera.
Axxon Next video management platform uniquely offers support for touch-screen functionality. Operators with touch-enabled tablets or monitors can easily use pinches and swipes to maneuver within a panomorph view and quickly respond to events.
"There is massive potential for 360-degree solutions in security, and VMS vendors like Axxon are one-step ahead, leading this growth by developing impressive viewing capabilities with panomorph technology," said Alessandro Gasparini, Chief Commercial Officer of ImmerVision.
About ImmerVision
Leading innovation in 360-degree panoramic imaging, ImmerVision licenses its panomorph optical and software technology to global lens producers, product manufacturers and software developers. Panomorph lenses are the only ones that can be adapted to any camera, any sensor, and any consumer, commercial and government market. ImmerVision Enables is the recognized standard for 360-degree solutions and applications.
About AxxonSoft
AxxonSoft is a leading software developer that combines IP-based physical security management, intelligent video surveillance, and an enterprise-wide platform into fully integrated vertical and horizontal solutions. Over 250 highly-qualified specialists work at AxxonSoft, and the company has 33 offices throughout the world and partners with more than 2500 security and video surveillance system installation and integration companies.