AxxonSoft launches its new generation Video Management System at Secutech 2011
04/13/2011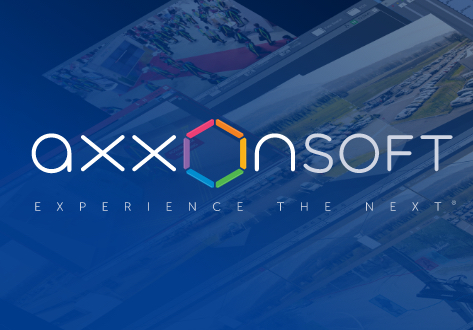 AxxonSoft is glad to welcome industry players and experts to its booth at the Secutech 2011 International Exhibition and Conference, which will be held from 20th to 22nd April 2011 in Taipei, Taiwan. Secutech, the world's security business center, gathers distributors, dealers and end users from around the world. The show houses a broad spectrum of security products and services from components and software to total solutions, and is acknowledged by industry players as the major security business platform that bridges key original manufacturers and buyers.
Since AxxonSoft has started its operations in Asia in 2009, this is the grand launch of AxxonSoft Solutions at the Secutech Taiwan event. AxxonSoft booth will be located at the debut Software and Storage Zone, which showcases the latest software and management platform including CMS, VMS, IVS, ALPR and PSIM at Secutech 2011.
The company's booth will demonstrate the following products:
Axxon Smart PRO 2.1 with Forensic Search technology;
Axxon Intellect Enterprise 4.8.0 with Forensic Search technology.
As well as vertical solutions based on the Axxon Intellect security platform:
POS Intellect – a point-of-sale control system;
Auto Intellect – an integrated system for ensuring traffic safety;
Face Intellect – a facial recognition system.
In addition to AxxonSoft Booth, AxxonSmart PRO 2.1 the new generation video open-platform video management system will also be presented at AxxonSoft's partner's booths – HIKVISION, PROBE, Brickcom, EverFocus, CNB.
Starting with version 2.1, Axxon Smart PRO now employs Forensic Search technology. This technology enables a quick search of video footage according to user-specified metadata. To perform a search, the user must simply specify the video search parameters, for example, the motion area, motion direction, object color, etc. Within seconds, the system will retrieve all records matching the user's query. From sequential viewing to automated scene analysis, Forensic Search takes video archive operations to a new level.
Date and time of exhibition:
April 20-21: 10am - 6pm
April 22: 10am - 5pm
Exhibition location:
The World's Security Business Centre,
Taipei, Taiwan
AxxonSoft's booth:
K816-K819
The exact address and location map can be found here.