AxxonSoft seminar held in Estonia with help from Alarmeco
06/05/2013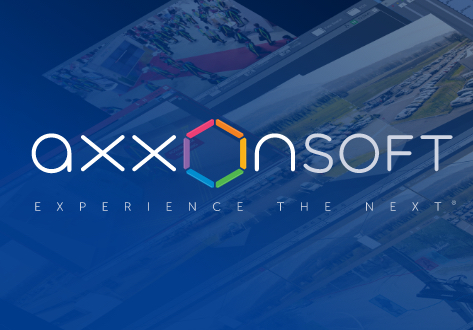 Estonia is a promising market for the company, due to its low-but-increasing penetration rates for use of AxxonSoft products. Moreover, the country offers a springboard for expansion into Scandinavia.
The seminar's aim was to showcase AxxonSoft software and its capability for integrating security and video surveillance hardware, including existing systems that require modernization. The opportunity to create hybrid systems, which offer a seamless transition from analog cameras to IP hardware without sea changes or sudden price shocks, drew the rapt attention of seminar guests. Interest by companies and government entities was further piqued by the vast range of IP devices from diverse manufacturers that are fully supported by AxxonSoft software.
The AxxonSoft stand also presented the latest version of the Axxon Next video management software (VMS). Seminar participants were impressed by MomentQuest2 forensic archive search and TimeCompressor motion events summary, which allow reviewing recorded video by an order of magnitude more efficiently than other systems on the market today.
But perhaps the audience's greatest enthusiasm was reserved for the updated Immersive Mode in Axxon Next 3.1, which now supports interactive 3D map. Video is displayed translucently on top of the map, while objects in the frame are shown together with markers on the map to make the surveillance process truly interactive. Seminar attendees excitedly discussed how this function can make them more efficient in their work at their own sites.
Eneo, Sunell, and other AxxonSoft technology partners demonstrated the opportunities for pairing their products with Intellect, showing the benefits of an integrated, systemic approach to designing security systems at medium- and large-sized sites. All day there was active discussion among company representatives, partners, and guests about the need for such products on the security market of the Baltic states.
While the first day of the seminar concentrated on the serious players on the security market and a detailed look at AxxonSoft software, the second day opened the doors to all comers and end users, including representatives of large businesses and retailers, banks, gas stations, and ports.
A significant event for Estonian security customers, the seminar received significant participant interest. This goes to show that the ability to combine diverse hardware and security systems in software is indeed the future of the market. In this respect, AxxonSoft is leading the way forward for other market players and competitors.
The seminar was hosted by Alarmeco, an AxxonSoft partner in Estonia, which offers support and training for AxxonSoft products in Estonian and also offers assistance in design and startup for sites of all degrees of complexity. Alarmeco offers a demo room with a full range of solutions for the security market. The company's experienced professionals can confidently offer answers for the thorniest questions and aid in site-specific issues. Thanks to the work of Alarmeco's dedicated staff, AxxonSoft is now even closer to its Baltic partners and new clients in the region.