AxxonSoft software safeguards international jewelry exhibition in Singapore
08/18/2014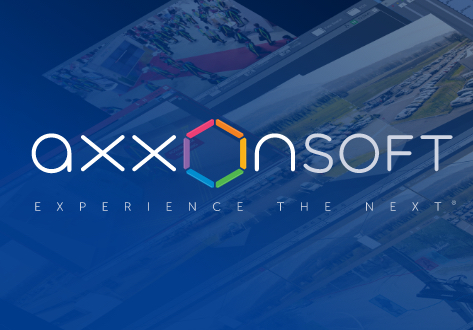 Held from 3 to 6 July of this year, the Singapore International Jewelry Expo is a world-class industry event with over one thousand guests in attendance.
The annual gathering for 2014 was held at the prestigious Marina Bay Sands hotel, on the bay of the same name. The convenient pedestrian proximity of Marina Bay Sands to a nearby business center makes it a popular choice for organizers of international business events. With luxuriously appointed exhibition centers and conference rooms, the hotel is superlatively designed yet comfortable, drawing thousands of visitors from countries all over the world.
Organizers of this year's jewelry expo had to think of more than just comfort, however: they had to keep close watch on jewelry exhibits worth approximately USD $200 million. This inspired their choice to contact the Asia-Pacific office of AxxonSoft in Singapore. Local AxxonSoft employees helped to ensure a flawless level of security at the event thanks to the Face Intellect vertical solution for facial recognition.
Face Intellect is an intuitive, easy-to-install-and-use software solution for public gathering places, important infrastructure sites, access control, and more. Faces are recognized from video and can be checked against previously recorded footage. At the Singapore event, high-resolution cameras were installed at the entrance to the exhibition hall to perform automatic facial recognition. Every visitor who passed through the entrance to the exhibition hall was scanned and verified by guards and event organizers.
Durairaj Gireraj, Director Asia-Pacific at AxxonSoft, described how Face Intellect works in practice: "The system scans the facial traits of people who are in the camera's field of view, with equal effectiveness for all genders, ages and ethnicities."
What's more, Face Intellect is virtually impossible to defeat – it maintains exceptional recognition rates even in the case of fake mustaches or glasses.
While Groucho glasses may be funny, theft was no laughing matter for expo organizers. Last October, a ring worth USD $400,000 was stolen from Singapore Jewel Fest, as estimated by Steven Tan, a representative of the organizing committee for this year's event. The organizers were committed to preventing any such incidents at the Singapore International Jewelry Expo. Thanks to the help of Face Intellect, their efforts paid off handsomely.
Event management commended the work of AxxonSoft employees, who rose to the challenge professionally and with great success. Steven Tan added his own views on the exceptional reliability and usefulness of AxxonSoft software: "When you are organizing an expo with exhibits worth $200 million, you cannot afford to leave any stone unturned in making sure that everything is secure and where it should be. With AxxonSoft, I can sleep at night knowing that these valuable assets are safe."
The skilled work of AxxonSoft professionals does more than just make top-notch security possible. It lets our clients sleep soundly, reassuring them and empowering them to concentrate on the job they do best. And that is perhaps the most important measure of the success of AxxonSoft as it grows and partners with companies all over the globe.