Version 4.8.8 of Axxon Intellect Enterprise released
12/16/2013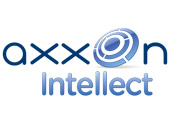 AxxonSoft has released version 4.8.8 of the Axxon Intellect Enterprise. Main emphasis in the update has gone to increasing stability and making a number of minor system improvements.
Another interface language, Polish, has been added in the new version of Axxon Intellect. Polish localization is particularly timely given the October 2013 opening of AxxonSoft's office in Poland, signifying new partners, new clients, and new opportunities ahead in one of the most dynamic countries in Eastern Europe.
Support has been added for changing camera zoom speed, which saves time for surveillance operators and increases effectiveness.
Intellect Access Control and Fire Alarm Modules: integration modules have been improved for ApolloSDK, HID VertX, Paradox, Optex. Specialized modules have introduced integration support for a number of access control and fire protection systems: OPC Wrapper, Soyal, Optex (PIE-1 support added).
The new version offers improved stability throughout the product, as well as enhanced overall functionality.
The installer for version 4.8.8 of the Axxon Intellect Enterprise, release notes, and documentation are available here.