Welcome to APAC webinar on intelligent video surveillance
06/29/2020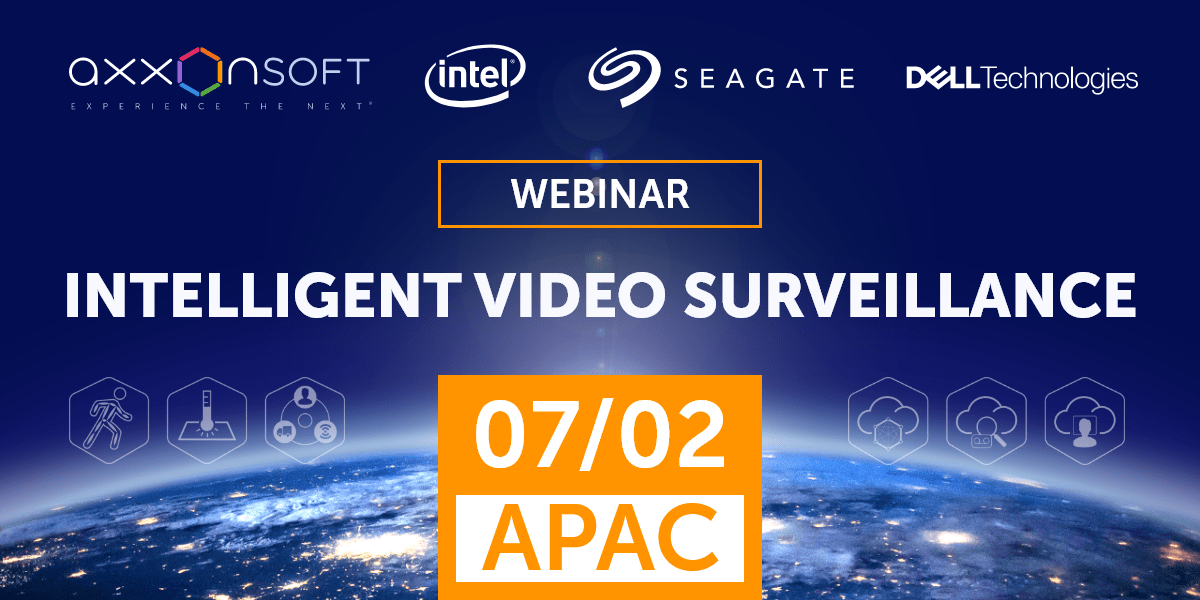 We would like to welcome you to our webinar devoted to the application of video analytics based on artificial neural networks in modern security systems. Leading software and hardware experts will present their products and talk about their synergy in the framework of intelligent video surveillance systems. The third of the series of webinars will be held for APAC.
AxxonSoft will be joined by speakers from Intel, Dell Technologies, and Seagate.
You will learn:
What is neural network analytics and how does it differ from the classical video analysis approach.
What kind of tasks can be solved with neural networks even today. AI analytics features used in modern VMS.
Which data storage system should be used for video surveillance with AI analytics.
How to maximize performance of neural network–based algorithms employing specialized hardware.
Date: July 2, 2020
Start time: 2 p.m. GMT+8
Our Speakers:
AxxonSoft
Mukhamed Kazanov, Business Development Director
Intel
Eric Wong, Vision Sales Specialist — Asia Pacific, Internet of Things (IoTG) Sales
Dell Technologies
Harjeet Rekhi, General Manager of Digital Cities (Singapore)
Seagate
Danny Lim, Head of Global Business Development — Video Surveillance Segment,
WiIliam Lu, APAC Enterprise Sales Lead
The webinar is free and available for anyone wishing to attend.
The webinar is free and available for anyone wishing to attend.
Register